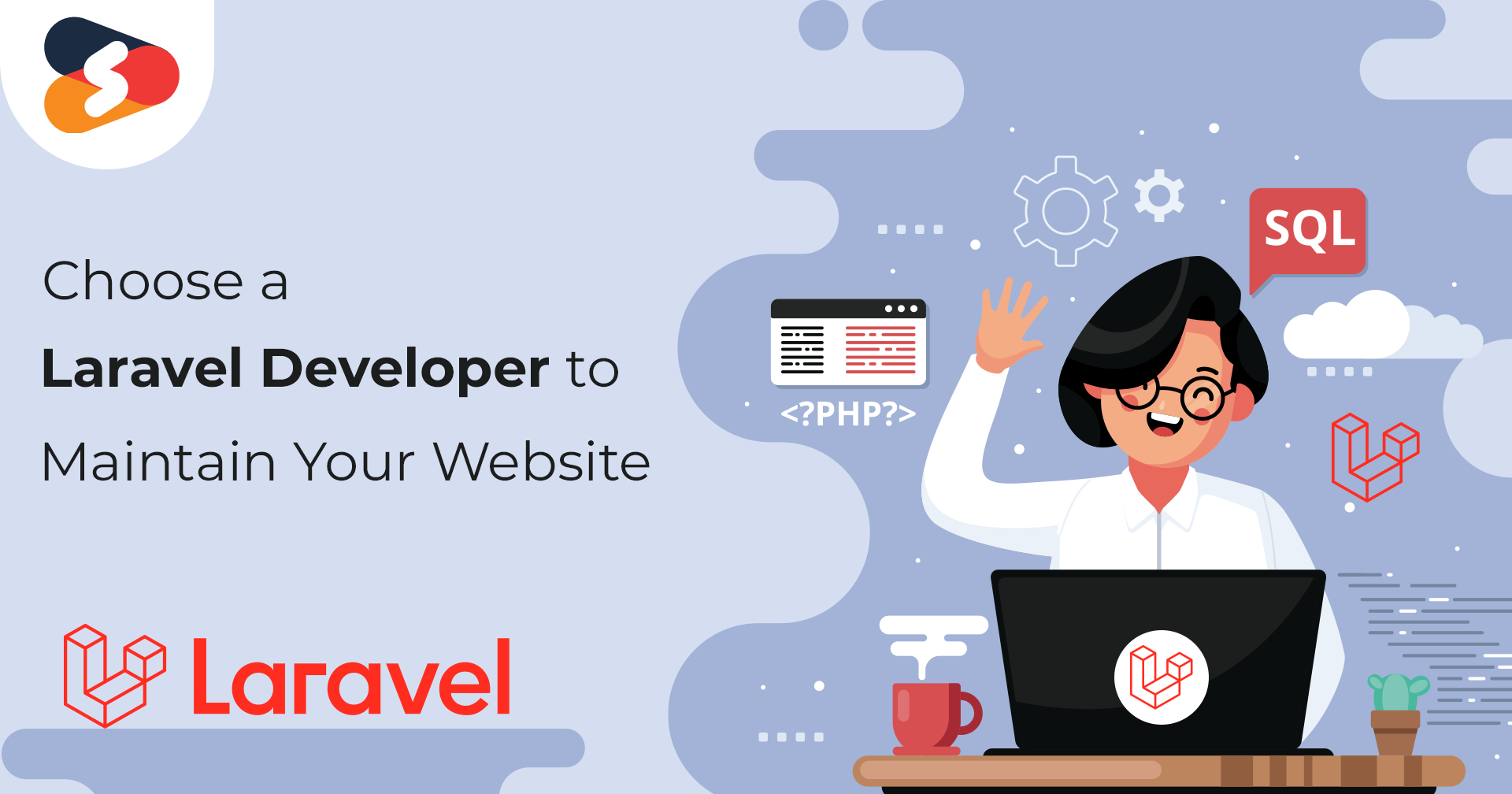 October 27, 2022

Shiv Technolabs

0
 Laravel is a great framework for web apps since it allows developers to rapidly and simply create projects. As a result, demand for Laravel developers is only projected to increase in the coming years. This post is for you if you're a business owner who wants to construct a web application using the Laravel PHP framework.
Developing a web application in PHP is a difficult undertaking. A PHP framework simplifies and speeds up this complicated job. For web application development, most business owners use the Laravel framework. The syntax of Laravel is both strong and beautiful. Laravel simplifies and simplifies several duplicate tasks like as payment, authentication, and routing, making site development easier. It has a wide range of applications, ranging from small websites to enterprise-level web applications, and it helps to make a task as simple as possible.
Despite this, Laravel remains one of the most widely used frameworks among programmers. But the real issue is why so many companies choose for the Laravel PHP framework over others.
What is the rationale behind this? So, let's have a look.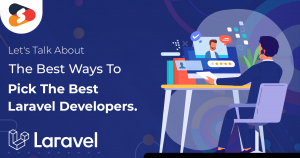 Let's Talk About The Best Ways To Pick the Best Laravel Developers.
Technical Experience
When it comes to Hire Dedicated Laravel Developer, technical expertise is crucial. Technically strong Laravel developers are required. A better choice is to Hire Dedicated Laravel Developer from a reputable firm that understands the numerous strategies used in web development and how to use them.
An individual with a thorough understanding of programming languages will be able to effectively manage the project. It's a good idea to hire a Laravel Developer who knows how to code in PHP and HTML.
Portfolio Check
A portfolio is a dynamic, evolving collection of records that showcases your achievements, abilities, and experiences. It showcases your greatest work, as well as your life experiences, values, and accomplishments. A portfolio highlights your skills and what you can contribute to the chosen profession.
A portfolio is really beneficial. It's evidence of your abilities and expertise. A portfolio may help you stand out from the crowd. You may include past work. This demonstrates potential clients that you've worked before and that you've got experience. If you've worked for a well-known corporation or brand, your abilities will be more valuable.
Verify Prior Work Records
When selecting a developer, always request samples of prior clients' and projects' work. You will know what to expect from them and the quality of their work as a result of this.
It's critical to look at previous projects while looking for a good offshore Laravel developer. An example of their work for previous clients, so you know what to expect from them and what type of work you can expect if you hire them. Work gets less difficult. If they've already worked in a comparable setting.
Shiv Technolabs provides full web development consulting services, including conception, design, development, integration, and implementation, as well as ongoing maintenance. By continually enhancing your web-based corporate CRM systems, we help you acquire a competitive advantage. We have the ability to create and integrate solutions using a variety of technologies.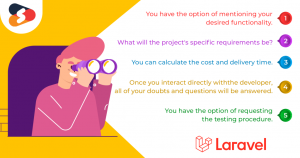 Contact The Developer Directly:
You should engage directly with the developer while Hire Dedicated Laravel Developer. This will enable him to comprehend your requirements. Your project's concept will become clearer in this approach. There will be no misunderstandings between you and the programmers. He'll be able to quickly grasp your needs, and you'll be able to express precisely what you're seeking for.
Any doubts that a developer may have can be asked. You will be able to determine whether your needs are compatible with the developer's abilities in this manner.
You have the option of mentioning your desired functionality.
What will the project's specific requirements be?
You can calculate the cost and delivery time.
You have the option of requesting the testing procedure.
Once you interact directly with the developer, all of your doubts and questions will be answered.
Developers From Offshore Companies Should Be Employed.
Hiring an offshore Development team is a hazardous proposition in terms of resources, people, money, timeliness, and product quality, among other factors to consider before selecting the best offshore firms. Clients may get high-end online and offline solutions from offshore organizations for a reasonable price.
When you hire engineers from Best Laravel Development Company in Australia and the importance of skills is not the only element to consider. Prices, time zone differences, communication abilities, management style, and cultural differences must all be taken into account.
The significant benefit of an offshore firm is that it usually has a good management structure and the entire team works in one location. Communications will be lot easy and faster as a result of this. Once the project is online, you will enjoy project assistance from the offshore firms.
Final Thought:
It's difficult to find the top Laravel developers. You'll need to do a lot of planning. But if you want to start a profitable business venture, don't wait any longer…!
For your company growth process, you may hire a Laravel Developer for part-time, full-time, or a certain time period. For more information about Laravel Development services, please contact Shiv Technolabs, a Best Laravel Development Company in Australia. Laravel Team is the best decision you can make. They are skilled and dedicated developers.