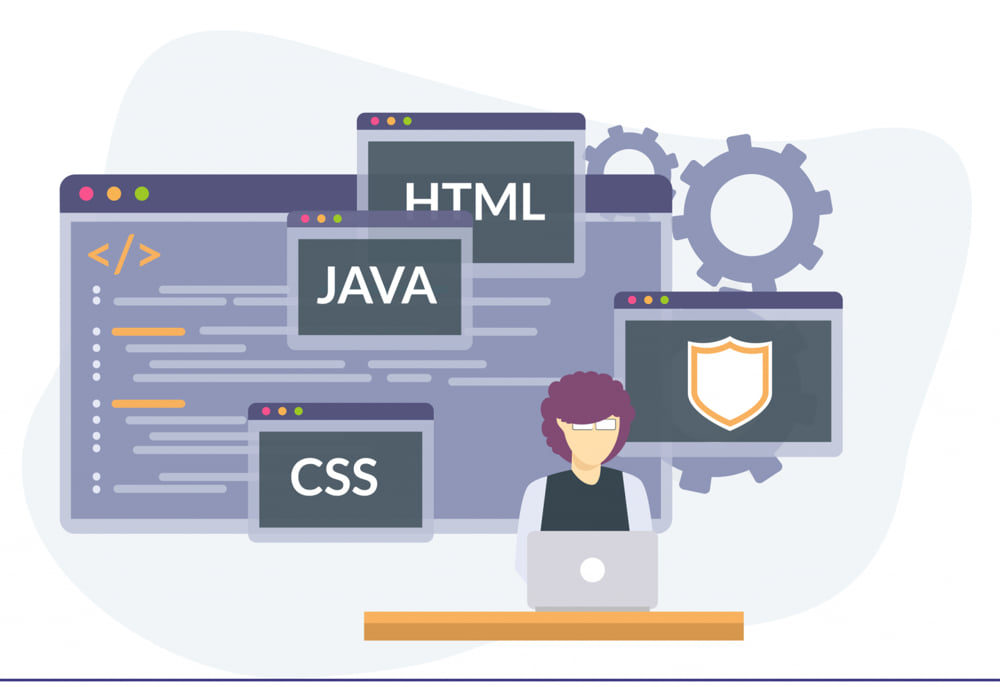 The web advancement industry is experiencing a dynamic stage, where responsive outline has turned into the most recent innovator as W3C has authoritatively suggested HTML5 as the most recent HTML standard that came following 10 years or more. Furthermore, alongside the introduction of HTML5, another level of cascading Style Sheets-CSS3 has likewise turned out, which inevitably gives you a chance to make a responsive site utilizing the 'Media Queries'. Many companies do the PSD to HTML5 designing in Australia. Nonetheless, on the off chance that we are a fledgling or on a halfway level, it's very likely we won't have any skills in outlining sites utilizing HTML5 and CSS3. Also, that is the thing that incited us to accompany a conclusive aide on psd to html5 change.
Shiv Technolabs deliver world-class PSD to HTML5 Design Conversion Services by fine-tuning performance and using cutting-edge technologies. Hire PSD to HTML5 Conversion Experts Australia to develop out-of-the-box landing pages that are implemented using the current trends to help you pursue your company goals and boost conversion.
With our Best PSD To HTML5 Designing Services in Australia, we use a mobile-first strategy, which allows the website to load quickly on smart devices. PSD TO HTML5 Services are services that convert PSD template designs into full-fledged HTML/CSS pages for online applications. Shiv Technolabs is the best PSD to HTML5 Design Conversion Company in Australia, and we specialize in turning layered PhotoShop designs into real hand programmed HTML5/CSS pages. These pages can be used in conjunction with other frameworks to create websites and online apps. We provide our clients the Best PSD To HTML5 Designing Services in Australia because we understand the importance of their expectations.
Steps To Convert PSD Into HTML5
Here are the five simple steps, where we would take in the transformation method in 5 simple steps. We'll additionally let you know about a portion of the best assets accessible on the internet, from where you can get the inside and out learning about the transformation procedure. The first procedure is the PSD design, where you have a clear understanding of Photoshop and the different layers. Knowing and understanding various colors, understanding HTML, the next step is known CSS3, which helps in re-defining the websites, the last step is the media queries, which helps in making the site more communicative and responsive.
As a top PSD to HTML conversion provider, Source Soft Solutions provides our clients all over the world with fair, rapid, and on-time deliveries, as well as the Best PSD to HTML5 Design Conversion Services in Australia. We take your PSD pictures, slice them into layers, and then logically combine them to add components to them. Hire PSD to HTML5 Conversion Experts in Australia to work on your project full-time. Support for audio and video tags has made it very simple to integrate multimedia elements.
Benefits Of PSD To HTML5 Design
There are many benefits of having the PSD converted to HTML5. The main things we get in such a case are the well-structured HTML tags, Quicker loading, table less and lightweight website layout, full support from the customer and technical, we also get satisfaction and also there is a money-back guarantee if you have to get it designed by the Best PSD to HTML5 Design Conversion Company in Australia There are a lot of companies in Australia that design PSD to HTML5.
Getting a PSD to HTML5 designed, there are many things the companies provide us, such as cross browsing compatibility, clean code, reduces the loading times and makes the functioning smooth and effective. There are many more benefits of having a PSD to HTML5 conversion. There are many companies PSD to HTML5 designing Companies in Australia; who are extremely good at their work and they provide the best services to their clients.
Are you looking for a trustworthy business to convert your PSD file into an HTML-CSS layout? Shiv Technolabs offers the best PSD to HTML5 Design Conversion Services in Australia, complete with SEO-friendly code, pixel-perfect designs, W3C validation, structured data markups, and cross-browser compatibility. We can assist you if you want expert PSD conversion services at a reasonable price! We understand your company demands and provide PSD to HTML5 Design Conversion Services to assist you develop your business and drive income.