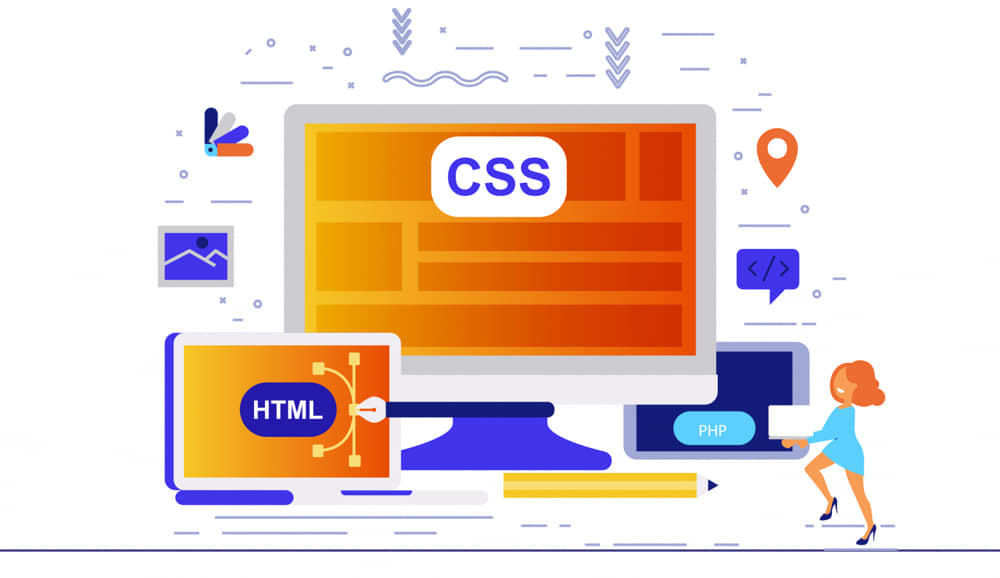 Shiv Technolabs is a renowned Software Development company which offers PHP Development and Mobile Applications services in different countries of the world with remarkable experience. Our team of experts enables us to become a trusted PHP Development & Mobile Application service provider with successfully completion of hundreds of projects and satisfaction of a number of clients across the globe.
We offer an excellent combination of imagination and creativity to render fully interactive and user-friendly web solutions and web applications. Our team of skilled developers is highly capable of handling PHP design and development and contributes to making us the Best PHP Development Company in Australia. We are proud to be able to serve the needs of our global clients. Our programmers take the best advantage of open source programming language to generate pages having dynamic interface. Codes of web pages are made to be fully functional as well.
Being A PHP Development Company In Australia, We Cater A Variety Of Services Including
Shiv Technolabs is a Top PHP Development Company in Australia that seeks to deliver strong web and app development services to a global audience. The firm is well-known for providing skilled PHP solutions that are suited to your unique business needs and engage clients while adhering to coding standards.
With our Best PHP Development Services in Australia, we can help you create a variety of online properties such as social networking sites, blogs, and eCommerce stores with payment integration, and applications for internal team usage.
Web Application Development – We strive to deliver cross-platform and responsive web applications which enhance your business reach-out.
Corporate Website Development – We ensure secure and robust websites to meet the demands of corporate websites.
E-Commerce Development – We can render high performance and feature-packed online storefronts with our state of the art E-commerce development service.
Social Networking Solutions – We offer an effective and comprehensive communication platform for businesses through our social networking solutions.
PHP Based CMS Development – Being masters of PHP, one can expect unbeatable CMS development based on PHP from us for any business.
Custom PHP Development – Our customized websites prove our excellence with complete sync for the business.
PHP Web Development – We can deliver the best of PHP development considering all your requirements.
Portal Development Solutions – We offer the perfect solutions for any business, whether it requires a web portal or an internal business portal.
PHP/MySQL Development – When it comes to database website development, performance is the main concern. We offer services for efficient PHP/MySQL development.
Our talented and experienced programmers take care of all your PHP web development requirements like corporate websites, e-commerce websites and more. We create lively, attractive pages making use of the open-source programming language. We follow excellent documentation for every line of code and try our best to keep the code as simple as possible to be time-efficient.
Shiv Technolabs provides you with the Best PHP Development Service Provider. Hire a team of PHP Developers in Australia that have core competency and knowledge in PHP consulting services. To build PHP software in the best possible combinations, we combine modern technology, tried-and-true techniques, and cutting-edge infrastructure. With our Best PHP Development Company in Australia, your company gains access to maximum functionality and high-quality software at a low cost.
We provide Top PHP Development Services in Australia to create web apps in PHP provides dynamism and agility. Companies nowadays are attempting to improve the user experience by combining highly functional and feature-rich components. PHP is well-known for being one of the most efficient, effective, and dynamic frameworks for web development. Hire PHP Developer Australia team that can meet your company's needs and objectives.
To maintain a strong customer-brand connection over time, it is critical to create a solid digital experience. PHP framework provides cutting-edge technological expertise to websites and apps. PHP is an essential programming language due to its extensive feature set, broad community, and rising dependability. As a result, we provide competitive Top PHP Development Services in Australia to businesses of all kinds and scales. Shiv Technolabs is a Top PHP Development Company in Australia that provides sophisticated, custom Best PHP Development Service Provider for a wide range of business needs.
Hire PHP Development Experts Australia team to create key competencies and expert development approaches to satisfy your various company needs. You will have access to profit-oriented, fully functioning, and high-quality development solutions when you work with our PHP Website Development Company.
Fast Data Processing – We allow our clients to benefit completely from the platform. Our developers see that complete OS compatibility and fast data processing is offered with the website development.
Affordable Pricing – We are known for best PHP development services at reasonable rates. Our solutions cater to client requirements and provide a performance guarantee.
Complete Customer Satisfaction – Our team is well-versed with PHP, Linux, MySQL and Apache. This allows offering best in class solutions and guarantees optimum contentment for our clients.