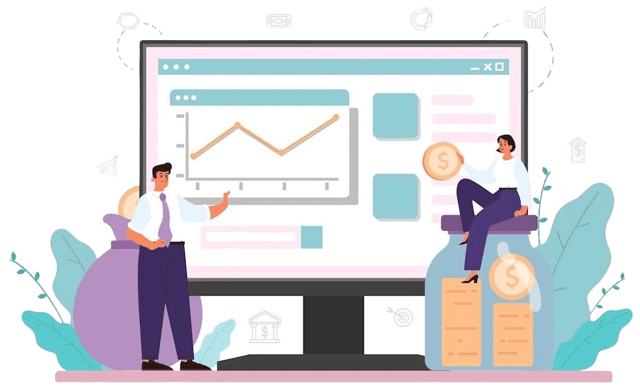 Attractive Website To Boost Your Business?
It goes without saying that web development companies are of high value to businesses of any size. Be it a small, medium or a big conglomerate, a web development company is surely a value addition. At present, the online marketing strategies and search engine market is at boom. Hence, everything now is available in a few clicks of the mouse. Hence, to make your online presence all the more effective and prominent, you need to develop a highly interactive, out of the box and convincing website with the help of leading professionals and Top Website Development Service in Australia. Shiv Technolabs Website Development Service Provider enhances your digital solutions. We are a group of professional developers and designers who utilize Agile and Scrum to construct growth-driven online apps.
Our website developers serve our clients with the Best Website Development Service in Australia. Shiv Technolabs provides a range of Website Development Services in Australia, from mobile web development solutions and flexible website designs to custom e-commerce and intranet experiences built with cutting-edge web technologies. With up to 85 percent of consumers visiting a company's or service provider's website before making a purchase, more and more consumers make decisions based on their online experience: the appearance, usability, and accessibility of your website is more important than ever, especially in an increasingly competitive market
Shiv Technolabs offer an innovative and robust approach to solve the complex web scenarios and produce user interactive and fully responsive and functional PHP websites. Our skilled PHP developers know all the tricks and treat to handle every scenario and produce vibrant, robust and state of the art websites based on PHP. We are the best custom PHP Development Company in Australia and are proud to be able to serve our client's needs and meet their requirements.
We are a Top Website Development Company in Australia that can help you define your brand and raise the demand for your products/services through a customer-centric and data-driven strategy. We realize the value of having an engaging website in today's digital world and make sure to include all digital marketing components such as SEO, PPC, content marketing, and more to provide amazing results.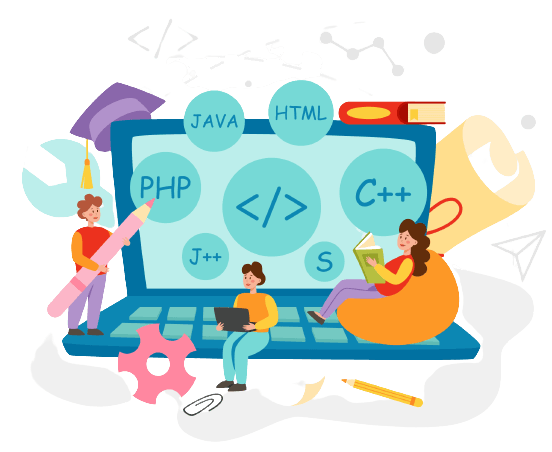 Shiv Technolabs, a Website Development Services in Australia, provides a full variety of website design services to both small and large enterprises.Our skilled website developers and experienced digital marketing professionals employ cutting-edge technology and tried-and-true techniques to construct user-friendly company websites and dynamic online apps, as well as promote them to increase consumer reach. Hire website developers from us to build a powerful online presence that will pave the way for your success.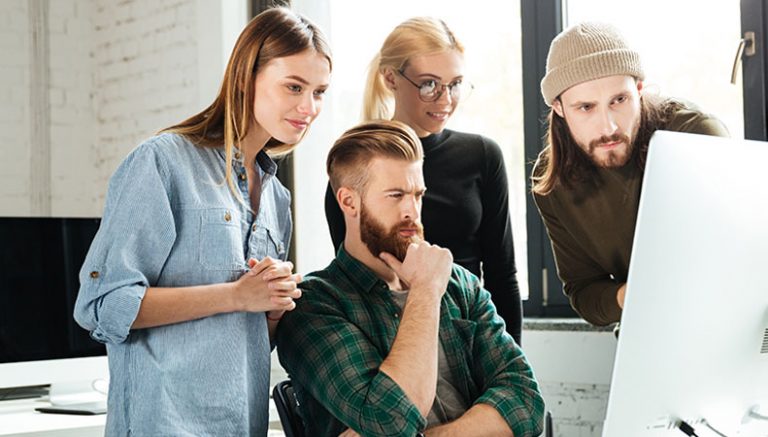 We make scalable back-ends that provide complete support to the front end design of your applications. Our technical API-driven architecture provides the best solutions and responsive backends for your applications. We leverage and implement our knowledge of different frameworks that fit your business needs.
Shiv Technolabs is a specialized Java development company. We offer exceptional Java/ J2EE programming services. We provide custom Java development services using tested tools, methodologies and architecture. Our Java development team is comprised of experienced Java developers who rule the industry. We provide customized Java services for small, mid-sized and large business websites. Our company is providing best multithreading, resource management, caching and UI techniques built on Java.
Ruby On Rails Development
Shiv Technolabs is passionate about providing the best R&R development services. We can create the best web applications using the latest techniques and tools of R&R development. We are committed to offering the highest quality R&R services to our clients. Our developers are professionals who excel in R&R development and provide the best custom solutions for Ruby on Rails development services.
Whether you own a huge corporation or a small business, hiring us to create an SEO-friendly and entertaining website is a viable option. Hire Website Development Company Australia that offer full-fledged Best Website Development Service in Australia, resulting in significant improvements in the image of your brand.
Front-end and back-end development are both part of our Top Website Development Service in Australia. Whether it's improving a current program or designing a new corporate application, our developers are up for the task. Our Website Development Service Provider offers ongoing support and maintenance. As the Best Website Development Company in Australia, we guarantee high-quality web design services at reasonable costs to help your business flourish online. From an educational website for a small business to a feature-rich eCommerce store to enterprise-level bespoke web application development, our professional web developers are skilled at creating and expanding your online identity.
So what are you waiting for?
contact us now and one of our representatives will contact you soon.