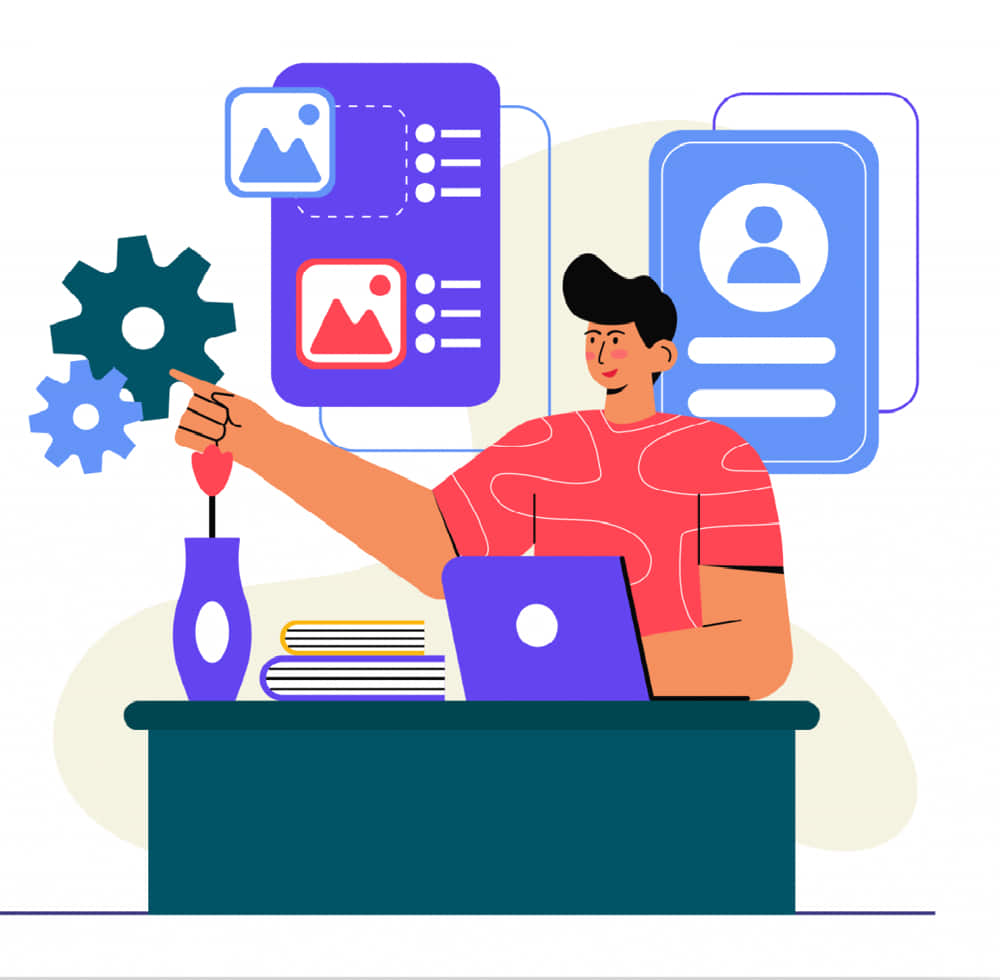 Depending on how it's used, Banner is either a graphic image that announces the name or identity of a site (and often is spread across the width of the web page) or is an advertising image. Advertisers sometimes count banner "Views," or the number of times a banner graphic image was downloaded over a period of time.
Shiv Technolabs, a reliable Best Banner Designing Company in Australia, provides amazing banner design services for a wide range of sectors and organizations.
As a Top Banner Designing Company in Australia, we assist with all types of banners, from eye-catching outdoor banner designs to internet banners that promote items or services. Shiv Technolabs' banner designs serve as effective marketing tools, helping to establish businesses and enhance internet visibility. Our Best Banner Designing Company in Australia provides custom banner design packages with quick turnaround times and unrivaled quality results!
Banner Design Services Making A Complex Process Simplified Through The Use Of Technology.
It represents the value and quality of a firm. This is the part where Banner Design Services play a very important role for the companies. While designing a banner a lot of things are to be kept in minds like an image, a picture, design or any writing. Sometimes with banner, a company can buy a patent or copyright on it so that no other person or companies can use this for official purpose.
Logo and Banner Designing Company help the organizations in representing the company graphically which as a result aid the firm in building its brand value. They create custom designed banners which would communicate a unique type of message to portray this brand value and also stick out among the competitors. It promotes a kind of feeling of genuineness and professionalism. The attractiveness of the Banner leaves a long-lasting impression upon its targeted mass. Banner Designing Service Provider tries to design a Banner that its customers can distinguish itself from the others. They take some time to make a background study of the history of the company, its establishment, the needs and requirements of the company, the products that the company is trying to sell in the market and its features, its targeted audience and the objectives of the business marketing of the company.
The Banner Designing Service Provider give a choice of delivery time from 48hrs to 120hrs. In some of the schemes refund policies are there but depending on some terms and conditions. Sometimes these service centres use the technologies of Corel Draw, Adobe Illustrator or Adobe Photoshop in the process of making of Banner. Following step by step processes like design brief, sketch and conceptualize, research, positioning and visual research with some presentations. Often Banner Design Services conduct some contests of designing Banner where the designer who won not only gets paid but also who participated in this process and this Banner design is may be used later by the companies for their purpose. They also give an interesting caption underneath the Banner or write attracting sentences in 2 or 3 lines representing it as a catchline.
The Banner designs are fascinating and logo design services provide the technical assistance to many companies. They make it affordable to the companies by its custom designs and also help any collaboration to take place easily. Its remarkable colours, shapes and sizes help the customers to identify a Brand value.
Shiv Technolabs is well-known for its shown proficiency in offering Top Banner Designing Services in Australia. We created streamers, which are the focal point of internet-based promotional and marketing activities. Hire Banner Designers in Australia who specialize in creating exquisite quality banner designs with compelling text and persuading calls to action. Our Best Banner Designing Services in Australia ensure that no two banners appear similar, allowing your banner to stand out from the crowd.