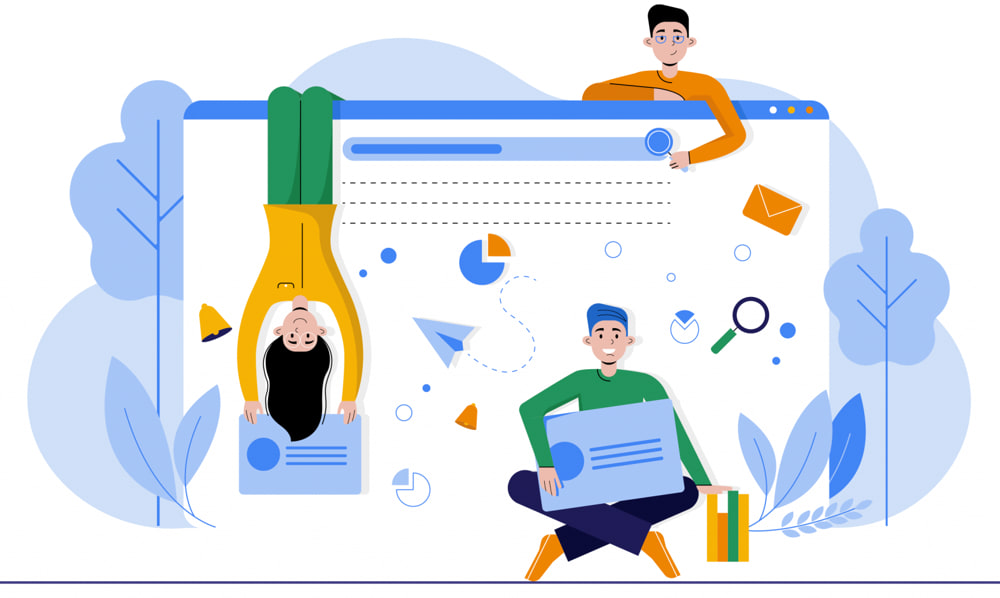 Different Ways To Advertise In The Online Markets
Shiv Technolabs is a creative Web Design Company with years of experience in accomplishing Website Design requirements across countries and industries. We understand the importance of a well-designed website for any business owner entering the online world and aiming to offer complete satisfaction to his/her customers. Therefore, we provide Best Web Designing Services in Australia to let your business grow as you would like. We as a Best Web Designing Company in Australia, have a team of experts specialized in creating websites with smart designs that attract the target audience automatically and effortlessly.
Invest in responsive web design to increase trust and confidence in your brand's offers. Our Best Web Designing Company in Australia offers SEO-friendly web design services with the goal of increasing your search ranks, increasing your online visibility, and converting page visits into paying clients.
We have been successful in achieving a position in the Top Web Designing Company in Australia by completing hundreds of projects for worldwide clients. All of our professional, innovative, creative Website Design Services are as per the standards with SEO friendly, W3C compliance and CSS. Our mission is to understand products, services, goals, target customers and client expectations from the website. In this fast growing era of internet where a large group of users is going online, we strive to help small, mid-size and large businesses create and enhance their web presence.
Our Top Web Designing Company in Australia incorporates trust signals into your website and optimizes it for mobile and browser compatibility in order to convert it into a lead generation machine. Hire Web Designers in Australia from us to build a powerful online presence that will help you succeed.
Shiv Technolabs Offers A Variety Of Different Web Design Services Like
Our Top Web Designing Services in Australia also provide responsive design. However, we advocate responsive design since it caters to mobile customers, who may be buyers browsing the web on their tablet or smartphone. If you need to upgrade any functionality, add unique features, or perform complete maintenance, Hire Web Designing Experts Australia right away.
Graphic Design – Graphics speak louder than words and hence we create graphics which can define your services in the best possible way.

Static Web Design – Our static web design service endeavours to showcase your business successfully online without frequent update requirements.

Dynamic Web Design – We combine innovation with experience to define our proven dynamic website design capabilities.

Responsive Web Design – Our design professionals are capable of featuring websites across devices like tablets, smartphones and desktop alike with responsive web design.

Custom Web Design – Our web design service aim is to customize the web design according to client requirements in the most appealing way.

Corporate Web Design – Our corporate web design solutions accomplish the specific requirements of our corporate clients.

Template Design – Concentrating on the details provided by our clients, we design web templates through our template design services.

Web Portal Design – The design of a web portal differs with the type of business it is used for. We take care of all the essentials while designing web portals.

Customized Template Design – We customize designs of templates to suit individual business requirements with our custom template design services.