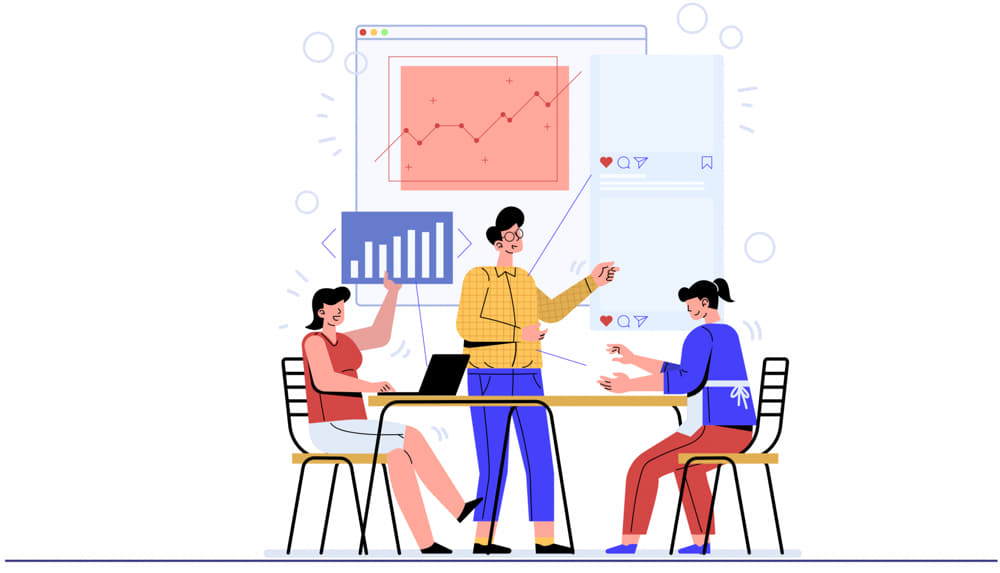 Top-Quality Shopify Store Development Services in Sydney
E-Commerce has become the raging business trend today, with a majority of sellers offering their products online. There is a need to capitalize on the rising demand by building an e-Commerce store in Sydney that excels in all respects. The choice of the right platform for e-Commerce store development determines its success. For this reason, sellers look for the one that offers the right set of features. Over the years, Shopify has emerged as one of the most acclaimed e-Commerce platforms because of its professional themes and rich features. It is a simple yet complete CMS that includes a blogging platform to help the customer group.
Whether it's a brand-new idea, a renovation of your existing eCommerce site that's becoming tough to maintain, or a billion-dollar startup concept, our Shopify Development Services in Australia can help. With 30+ Shopify Developers at your disposal, we can help you develop intuitive, sales-driven, and resilient online businesses as the Best Shopify Development Company in Sydney, Australia.
Isn't it true that numbers fascinate you? Shopify has enabled online retail enterprises in different countries. If you have huge ambitions for your eCommerce business, As a leading Shopify Development Services provider in Sydney We are exactly what you need! From setting up your online store to administering it and increasing sales, Shopify makes it simple.
Shiv Technolabs' tailor-made Best shopify store and app development services in Sydney  will reward your brand with a safe and attractive eCommerce site. We are a highly specialized for Shopify plus store development, customization, script development and public/private app development intigration Shopify development company well-known for creating functionally efficient and cost-effective Shopify sites. Our customized solutions enable you to easily design your online store, add new functions, manage sales channels and inventory, and measure the development and profitability of your business.
We provide Shopify Development Services in Sydney that extends a full range of services, including Shopify Configuration and Setup, Design, Customization, Integration, Upgrade, Migration, Maintenance and Support. Our end-to-end services ensure a complete Shopify Solution for your e-Commerce business.
Shopify Development Services Sydney to boost your store sales
Shopify Store Setup & Customization
Tailored development services to create visually appealing, user-friendly online stores aligned with your brand identity and catering to the preferences of the Sydney market.
Create Custom App
Revamp your custom Shopify Store spruce it up! ur Shopify app development services encompass creating bespoke, scalable applications tailored to your business needs. We specialize in crafting custom apps to augment functionality, enhance user experience, and streamline operations within your Shopify store. From concept ideation to deployment and ongoing support, our expert developers ensure seamless integration, intuitive UI/UX, and optimized performance.
Shopify Store Design
Get custom designed Shopify theme based on uniquely designed theme PSD files. We convert PSD files into HTML templates for Shopify in Sydney.
Multi Vendor Support
Let Shopify merchant's list products from their stores in your marketplace. Shiv Technolabs, being the Best Shopify Development Company in Sydney, ensures that your eCommerce store is not only as distinctive as your brand, but also compelling enough for your visitors to make a purchase. We are a recognized Shopify Development Company in Sydney, Australia renowned for our committed team of developers, technical experience, end-to-end Shopify development solutions, and a proven development strategy. As a best Shopify development company Sydney, we have extensive expertise offering dependable, secure, and feature-rich eCommerce solutions to worldwide clients across a wide range of industrial areas. We are Shopify Development Company in Australia that specializes in user experience design and cutting-edge technology. We collaborate with global startups and businesses of all sizes to create, improve, and scale products across platforms by utilizing innovative technologies in mobile, online, cloud, analytics, augmented reality, and other areas.
Why Shiv Technolabs For Your Shopify Store Development in Sydney?
Shiv Technolabs helps businesses right from startups to large enterprise in developing amazing online stores with Shopify. Hire shopify Development Experts Sydney who helps you manage product inventory and respond to sales inquiry in a hassle free manner. We offer core expertise in developing and integrating varied Shopify based web solutions.
Our offshore Shopify Development Services are geared and committed towards client's projects. At Shiv Technolabs, we develop Shopify apps for custom purpose and integration with various web services. We have worked on e-Commerce stores overcoming geographical barriers and are experts to take any Shopify e-Commerce development challenge. Shiv Technolabs is providing customized Shopify Development Services.
Hire shopify Development Experts Sydney, Australia, write clean code and deliver state-of-the-art Shopify stores that are equally attractive and functional. Being the simplest of all other platforms, Shopify fits in perfectly to your business needs.
Shiv Technolabs is a top ranked Shopify Development Company that specializes in eCommerce web development. Hire Shopify Developers Sydney, Australia to build eye-catching UI/UX designs that will wow your clients. With our unique Top shopify Development Services in Australia, we develop dynamic, responsive, easy-to-use, and feature-rich eCommerce shops as a dependable Top shopify Development Company in Australia.
Building your eCommerce site on the Shopify platform will cut development expenses while also improving conversion rates. Shopify web development provides you access to over 100 powerful themes as well as several applications for marketing, shipping, accounting, social media, customer support, and more. It is a single eCommerce platform that allows you to personalize your online store, quickly add additional sales channels, manage limitless goods, and measure sales and progress.
Shiv Technolabs, an established Top Shopify Development Company in Australia, provides Best Shopify Development Services in Australia based on your brand's demands as well as market criteria.