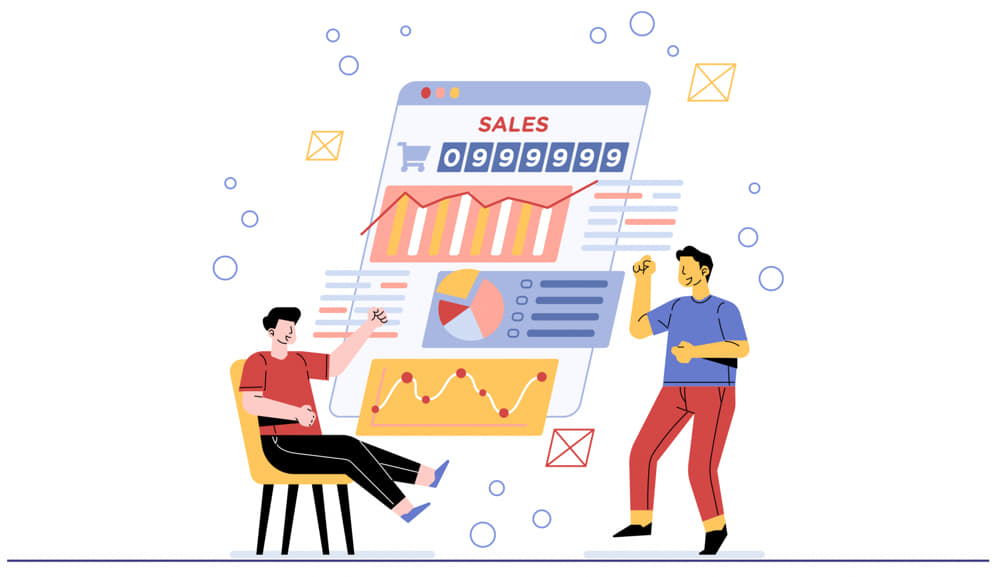 WooCommerce is an open-source and customizable eCommerce platform for entrepreneurs in the global market. Going beyond the confines is the innovative logic implemented by Shiv Technolabs for the successful execution of any kind a requirements ranking us the Best Woocommerce Development Services in Australia 
With high-performing eCommerce businesses based on the powerful WordPress plugin WooCommerce, you can provide your customers with a one-of-a-kind and engaging experience. Shiv Technolabs provides the best Woocommerce Development Services in Australia, resulting in a responsive and functioning eCommerce store with a rich interface, dynamic themes, powerful extensions, and a user-friendly appearance and feel. Use our Best Woocommerce Development Company in Australia's low-cost services to reach customers in a variety of specialties, regions, and devices.
WooCommerce, a WordPress plugin, has long been a popular choice for many companies looking to launch an online store. WooCommerce development services provide you with a wealth of strong features, a variety of themes and resources, a highly expandable web platform, and the potential for add-ons or third-party API interfaces for future expansions.
Benefits of using WooCommerce
Free, faster and precise professional

Popular and very Immune

Makes analytics easier

Offers a lot of docility

A huge number of customization options

Content marketing in an exceptional manner
Shiv Technolabs, a Top Woocommerce Development Company in Australia, provides you with a comprehensive variety of WooCommerce design and development services.
You may select our dependable and cost-effective Woocommerce Development Services in Australia to achieve strong eCommerce solutions regardless of your business size, i.e. whether you are an individual or a business owner at the enterprise level. With us, you can be certain of receiving complete satisfaction and high-quality work.
WooCommerce, like its themes, is a flexible and adaptable plugin for WordPress integrations. You may use our experienced Best Woocommerce Development Services in Australia to customize themes for bespoke web solutions.
Pixel-perfect WooCommerce web design services

Logo design & other HD graphics

Assured Responsiveness

Cross-device & browser friendly
WooCommerce, the e-commerce plugin for the well-known WordPress CMS, is the hot topic these days. Furthermore, it improves the User Experience (UX) significantly since moving between displays, discovering items, making payments, and checking out is quick and simple. If you need an eCommerce shop built using Top Woocommerce Development Services in Australia, contact Shiv Technolabs right away.
Our phenomenal Woocommerce Development Services in Australia
Custom Plugin designs

Ease migration of content from other CMS to Woocommerce

Enrich features for a rich website

Round the clock support and maintenance

Hassle-free content management
WooCommerce Development is a plugin that aids in the creation of a more functioning eCommerce website. WooCommerce substantially improves a website's UX and UI (User-experience and User-interface), and as a WordPress plug-in, WooCommerce is simple to use and maintain.
Furthermore, WooCommerce provides hundreds of plugins that help in the customization of an e-commerce shop. We specialize in everything from attractive design to WooCommerce Theme Development and integration of functionality like as shipping methods, one-click checkout, payment gateways, and more as the Best Woocommerce Development Company in Australia.
Shiv Technolabs, being a Woocommerce Development Company in Australia, provides WooCommerce services at the most affordable prices. Our skilled specialists implement repairs and enhancements as needed and are well-versed in the integration of WooCommerce with WordPress.
Our WooCommerce development is unique in that it includes easy-to-track statistics, market research, trend forecasting, and much more. As a Top Woocommerce Development Company in Australia, we ensure that all social media aspects are included into our Top Woocommerce Development Services in Australia.
Shiv Technolabs provides best WooCommerce Development Services in Australia and has a team of skilled and experienced developers that can exceed your website's requirements and assist you to create high-quality and cost-effective website. When you hire Woocommerce Development Experts Australia from us, we ensure that you have in-house-like control over the team and that the development process is sped up while recruiting costs and time are reduced.
Our professional software engineers are skilled at creating client-specific software solutions that are safe, scalable, and filled with advanced features. Hire Woocommerce Developers Australia from us to perform PSD to WooCommerce conversions, hosting migration, affordable WooCommerce theme development services, WooCommerce plugin development services, version upgrades, simple & secure 3rd Party API integrations, 24X7 support & maintenance services, and more.
To ensure proper execution, our WooCommerce experts divide the whole project into manageable milestones. Once you have agreed to our finalized conditions, our experts will begin working on your WooCommerce project.
Shiv Technolabs is a well-known Woocommerce Development Company. We have a strong grasp of developing websites and applications using correct WooCommerce designs and programming to create scalable WooCommerce apps. Let us help you create your dream WooCommerce app now! Optimize your WooCommerce shop pages by collaborating with the top Woocommerce Development Company in Australia that is also recognized by Google SERP. To provide quality to our clients, we use both well-known and obscure WooCommerce development technologies.
Hire Woocommerce Development Experts Australia team from Shiv Technolabs to set the benchmark for your organization with our development and customization Woocommerce Development Services. We help you realize the full potential of the Woo Commerce Plugin and its related variants. Hire Woocommerce Developers Australia to start your online adventure on the right foot. Shiv Technolabs is always available to meet your needs, whether you need to hire developers on a full-time or part-time basis.