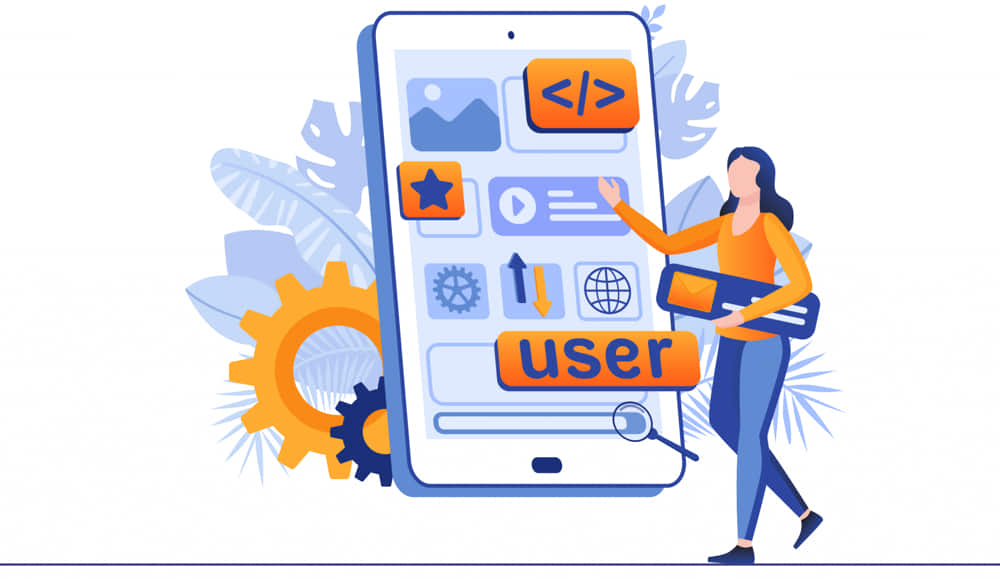 Build Futuristic Native Apps with Google's Flutter SDK
The word Flutter is on fire !!! With Google announcing its advent for the first time in 2015 and then launching Flutter 1.0 in December 2018, the Cross-Platform Mobile App Development industry greeted this SDK with both hands – primarily due to the kind of flexibility it brings to the party on Cross-Platform App Development front. It is a real high time for project managers and business owners now to invest in a Top Flutter App Development Company to build their Cross-Platform or Native apps and experience the cutting-edge phenomena offered by Flutter. Flutter App development involves the Dart programming language, which is used to create native-looking Android and iOS apps, without any additional coding. This language is gaining popularity across the world, and many Flutter App Developer in Australia are considering it for their next Cross-Platform Mobile Application Development project.
Features that Show Flutter App Development's Dominance:
Capabilities for integration, flexibility, and scalability.
Google's Flutter delivers greater flexibility, integration, and scalability capabilities because to its simple to use and integrate framework. Flutter may be used for both reengineering existing applications to meet current and future market demands and building a rapid wireframe to demonstrate to investors.
Mobile developers used to have to wait a few minutes for a change in the code to appear on their screen. However, with Flutter app development, a technology called Hot Reload allows developers to render changes in fractions of a second. It saves time, money, and effort in the long run – everything.
Native Performance and Flutter Libraries.
You may use widgets that are based on Android, iOS, and Google Fuchsia platform versions if you pick Flutter app development. As a result, when you utilize Flutter app development as a UI framework, you may use widgets to integrate all of the application's platform-based functions, including as scrolling, navigation, icons, and fonts.
When a developer works with the Flutter app development platform, the outstanding ready-to-use widget library is one of the reasons they can build applications faster. It also contains animations that may be set to make your application interesting and effective, in addition to a large choice of widgets. Widgets can be chosen based on the platform, the type of the applications, and the geographic regions where they will be deployed.
Developers can use this functionality to categories null able kinds. Along these lines, it greatly contributes to the improvement of the kind design's strength. The findings show that the null mistake crash is the most common cause of program crashes. Developers can avoid the problem by using these features. You won't have to worry about the app crashing during the creation step once the bugs are fixed.
With the introduction of Flutter folio, a very important question has arisen. How can one make an app that adapts so effectively to a variety of platforms? Flutter dispatched the Flutter Folio to resolve this intriguing topic and provide answers. It's just a scrapbooking software that provides you an idea of how a platform adaptable app would work in general. Furthermore, it works well on each of the three development platforms. We provide the most competitive prices on the market. Our Top Flutter app development services in Australia cater to a wide range of financial needs from clients all over the world. Every member of our team, including designers, developers, quality analysts, and a project manager, is dedicated to ensuring that our clients are satisfied. We offer the best Flutter app development services in Australia, tailored to the needs of our clients. We offer a wide range of Top Flutter App Development Services in Australia to match your diverse development demands. Shiv Technolabs is a leading Flutter App Development Company in Australia, assisting startups and industry giants in the development of robust Flutter Apps. Our Flutter App experts use their years of expertise and refined methodology to help your business grow exponentially by designing outstanding mobile apps. Hire Flutter App Developers in Australia who can combine the framework with local languages to boost performance. Hire Flutter App Developers Australia to look through the code of your existing app. Our professionals are competent in analyzing and dissecting code quality in order to find weaknesses and eliminate bottlenecks so that code execution, speed, and stability may be improved.
Why Choose Flutter App Development Over Other Cross-Platform Development Frameworks?
Code Compatibility - The overall architecture of Flutter revolves around widgets, which is different than the normal OEM architecture of widgets for Android and iOS. Your code would be highly compatible straightaway with both the mobile platforms without any further tweaks or tune-ups.

Lower Project Cost - Flutter's architecture supports 'Hot Reload' which ensures that the changes have done are reflected and tested in real-time, which saves a lot of Project resources and cost.

Dart provides the best UX/UI rendering - Accessibility links Skip to main content accessibility help Accessibility feedback Google The widget architecture provided by Flutter gives life-like UI experience to users, as the Dart language's code compiles into native OS's look and feel along with the full reactive display, easily without any hassles. Shiv Technolabs' best Cross-Platform Mobile App Development solutions ensure that both Android's Material design and iOS's Cupertino are supported.

Open Source - Extensive support and developer communities of both Dart and Flutter SDKs exists - this is helpful in case of any technical hurdles being faced during the project life cycle.
What Makes Shiv Technolabs One Of The Best Cross-Platform Mobile App Development Companies?
Highly Process Oriented Development - Being one of the top Flutter App Development Company in Australia, we have defined processes which we have devised after years of Project Development.

Dedicated Flutter App Development Team - Shiv Technolabs believes that to better serve our customers, a dedicated team of project experts needs to be assigned. Hence if you are looking to hire dedicated Flutter App Developers, then Shiv Technolabs should be your first choice.

Research based and Innovative Solutions - We understand that every client's requirements are different and every project that we take up requires thorough research so that we can deliver our best to them. We have always tried to become the best Cross-Platform Mobile App Development company in Australia, and our focus always remains in striving to provide innovative and tailored solutions to all our clients.

The best Post-Go-Live Support team - Shiv Technolabs doesn't only provide you best in class Flutter App Development services, but also provides comprehensive support services after the project is live. Our focus is mainly on Project's documentation so that any technical or workflow issues can easily be worked upon by just referring them.
Shiv Technolabs, as a Cross-Platform App Development Company in Australia, is no stranger to Flutter development and is expanding its wings to become one of the Best Flutter App Development Company in Australia. With Shiv Technolabs, you can hire dedicated Flutter App Developers who are well-equipped with all the nuances of Flutter App development.