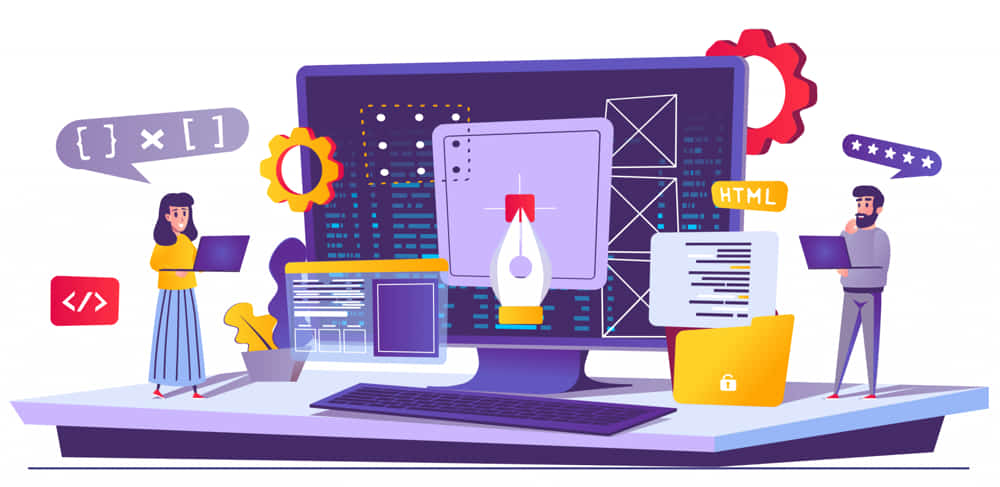 Shiv Technolabs is the Best NodeJs Development Company in Australia, with a vast experience in providing Technology Solutions to companies of all sizes, from startups to global corporations. Our 55+ Software Engineers are the Top 1% IT Talent in the region. Shiv Technolabs services range from fully autonomous, cross-functional teams to individual expert Node.Js developers can seamlessly integrate into your project.Shiv Technolabs offer the Best NodeJs Development Services in Australia for tacking industry specific challenges. Whatever sector you are in, our skilled Node experts will ensure that an amazing Node JS-based solution is developed to meet your needs. Shiv Technolabs provides the Best NodeJs Development Services in Australia and helps you to work on any sort of API Integration for your complicated NodeJS development project.
Node.Js, one of the most benign preferences amidst the developers which makes us rank in the position of Best Node.Js Development Agency. Node-JavaScript runtime environment aids fast, cost-effective and acutely ductile web servers for web applications.
Shiv Technolabs, a Top NodeJs Development Company in Australia, is a one-stop shop for developing rich, high-performance, and scalable online and mobile apps. From professional e-Commerce solutions and sophisticated Node.js programming to social networking and collaboration applications, we are always ready to develop apps that can control the internet with our up-to-date knowledge and advanced skill-set.
Hire NodeJs Developer Australia team from Shiv Technolabs that provides you a fully-committed Node JS developers, coders, and programmers based on a business' requirements. You Can Use Our Top NodeJs Development Service in Australia to Build Real-Time, Function-Rich, Scalable Web & Mobile Applications.
Colossal features of NodeJS
Cross-platform
Mostly, the developer should have the knowledge of multiple programming languages in order to perform coding, but Node.Js is an omission. The asset of cross-phase development had taken NodeJS development to the advanced level.
Scalability
Event controlled design feature of the Node.js framework helps it to easily imbue versatility into the web apps.
Data streaming
Using NodeJS any HTTP request along with respective outcome travel over a single data stream which makes easy file processing so that it acts as a boon to the e-commerce websites that stacks n multiple elements on the run.
Plugins
Notable advantage of NodeJS is that you can access plugins free of cost which are available to download on Github. Access to preinstalled plugins helps e-commerce development to an immense scope.
Real-Time web applications
NodeJS, the best option for implementing multi-user web applications for chatting apps and gaming apps.
This enables to develop real-time web apps at agile gallop. Inbuilt brilliant architecture implements both the server-side and the client-side written in JavaScript boosts the synchronization operation indeed gentle and in a formulated demeanor.
Swift access
NodeJS uses Chrome V8 engine that boosts speed while running the web apps. Furthermore, the I/O operations are not blocked that boosts the performance.
Support community
With plenty of functionalities, features, and design, the development becomes a bit arduous with Node.JS. Thus the community support is imperative to an enormous scope. The active members of this community are ready to fix your issues and share their experience accordingly.
Core Node.JS development competencies
Annexing baptize for the Top NodeJs Development Service in Australia craves special adequacy. The resilience of our developers lies in hustling the business intentions with NodeJS development. The provisions to get Top NodeJs Development Service Provider will be fortuitously delivered without custom services confiding on your explicit modules.
We are devoted to delivering marvelous results with respect to diverse mobile platforms. We build flexible NodeJS websites to canvas ample congregation for your business. Web portals need a succinct and competent framework and no other framework is as compelling as NodeJS.
NodeJS development boosts clover to your online business. We favor creating custom plugins that utterly suit your business portals. Outsource your Node JS Development projects to the best NodeJS Framework Agency. We are a Top NodeJs Development Company in Australia
Hire NodeJs Development Experts Australia who are competent to build apps that cater to our client's diverse business needs. We are Best NodeJs Development Service Provider who never afraid of a challenge and are ever ready to offer you end-to-end Node.js development solutions. So, partner with us and enjoy numerous advantages.