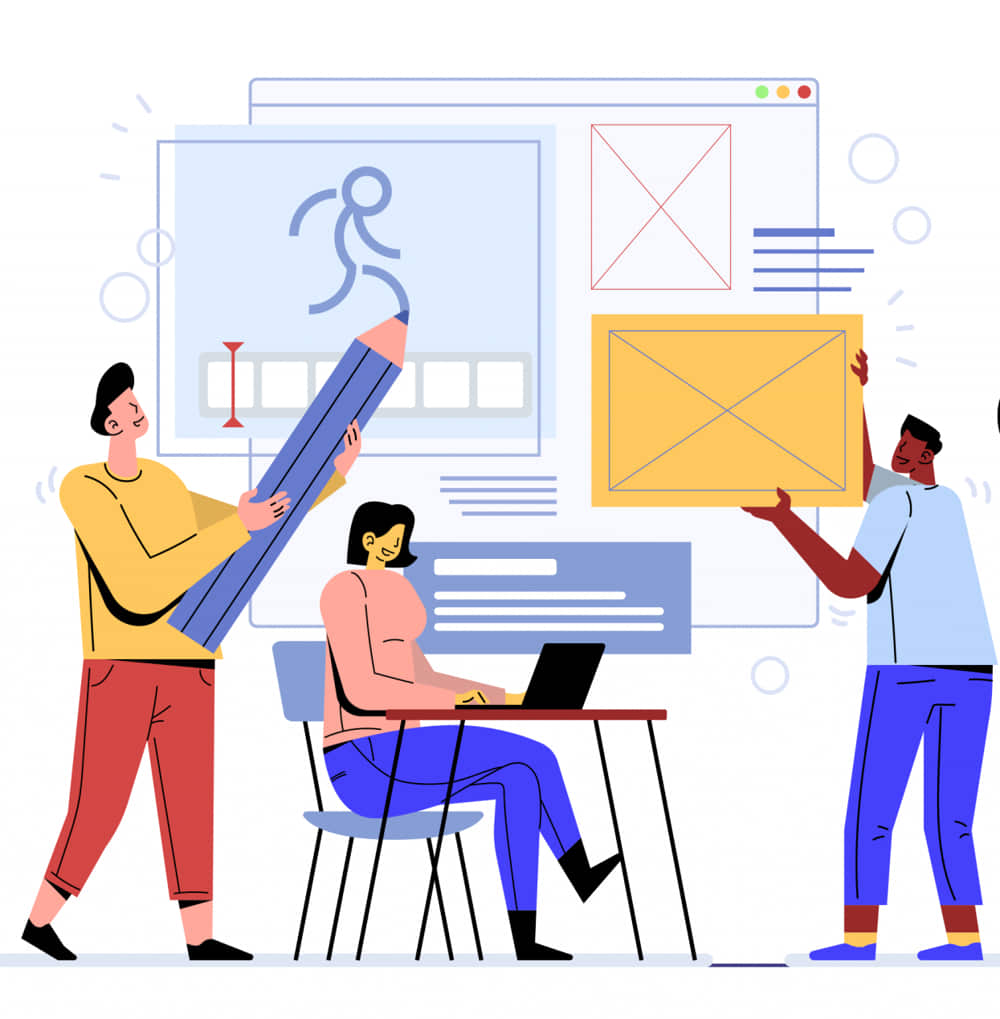 In today's business world, what counts the most is the good appearance. Customers tend to prefer and trust those companies that look experienced and polished. With high quality graphics and attractive identity, a business can succeed in conveying a professional message required for any company's success. And this is where we come into the picture!
Shiv Technolabs is a Best Graphics Designing Company in Australia that offers a range of superior Graphic Design Services for the marketing and advertising needs of any business. We excel at delivering Graphic Design solutions which integrate different elements of visual communication to enhance your brand identity, communication and corporate image. We have worked for a large number of clients in different countries of the world and have ensured client satisfaction to the optimum. This is what makes us the Top Graphics Designing Company in Australia.
Shiv Technolabs is a well-known and enthusiastic Graphics Designing Service Provider in the internet industry. Our talented designers create eye-catching images for brochures, posters, flyers, business cards, e-books, and other print materials.
We provide the Best Graphics Designing Services in Australia at a competitive price and high quality. Our logo design professionals are very creative and will produce a logo that best represents your brand message.
Whatever your requirement weather Brochure, Logo, Banner or Visiting Card for your business, if it relates to graphics, we can do it for you. Our service offerings are not limited to Graphic Design and we provide state of the art services in Web Design, Mobile App and Web Development.
Hire Graphic Designing Experts Australia for creative work to integrate your business ideas.
Our Projects Mainly Include
Marketing animations

Corporate video

Photography

TV and radio commercials

Static and dynamic exhibition displays

2D and 3D animation

Motion graphics

Video design
If you are looking for a reliable Best Graphics Development Company in Australia, you should look no further than this!
Hire Graphic Designers in Australia that are professionals in a variety of design tools and have extensive expertise managing graphic design assignments in a variety of sectors.
Today, several companies across the world outsource small and big Graphic Design projects to Australia. The main reason for outsourcing this work to Australia is saving costs. Outsourcing Graphic Design helps the business focus on core functionalities. High levels of design and creativity and technical skills found in Australian designers are other reasons to outsource Graphic Design to Australia. Shiv Technolabs has a vast experience in the field and has successfully delivered hundreds of projects to clients spread in different countries of the world. Our team maintains a great balance between creativity and message to guarantee marketing results for any business.
We have a staff of graphic designers who are extremely creative, competent, and inventive. Hire Graphics Designing Experts Australia team to create newsletters based on your specifications. They have considerable knowledge and experience in email design.
Hire Graphic Designers in Australia that will create bespoke business cards that you will like. Companies in the technology sector who want to outsource their design services. At Shiv Technolabs, we provide Top Graphics Designing Services in Australia.