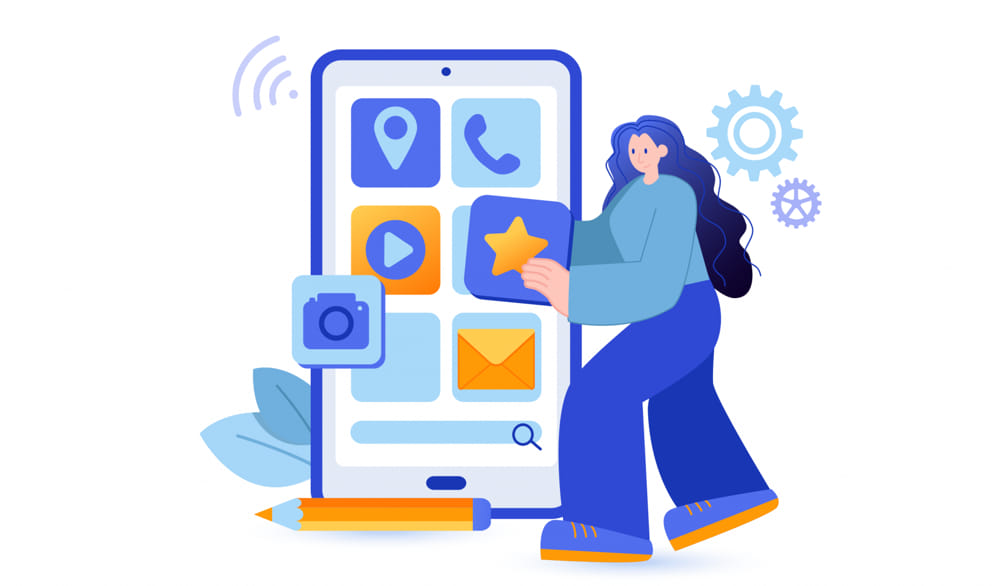 Android App Development Company Sydney
In today's constantly growing android market, Shiv Technolabs stands as a well-built Best Android Development Company in Sydney, Australia. committed to meeting diverse client requirements. After successful completion of a large number of application development projects, we have gained the honor of being the best Android development company in Sydney. 
one of the leading Android app development agency in Sydney, We work to cater our clients with unique and state of the art android app development solutions. Right from the inception of our company, we have played a vital role in the industry of Android App Development and we consistently render customized solutions as per the client's demands. With the help of our high-quality Mobile app development services, we have become a leading service provider on the fast growing platform. We are considered as the top choice both in Sydney and abroad for being able to execute satisfactory services to a large number of clients in different countries.
Shiv Technolabs offers top-notch Android App Development Services in Sydney to startups and SMBs. Our Android app developers have years of expertise developing unique, robust, fully functioning, and futuristic mobile apps for the complete range of Android devices.
While Android is often regarded as the best platform for startups and developing businesses, our top Android app development services in Sydney assures that it is also fully capable of supporting existing businesses and their worldwide app production goals.
Despite the Android ecosystem's complexity and fragmentation concerns, our approach allows us to create and test Android apps fast. When you select our specialized Android App Development Services, you are making a wise decision.
First and foremost, our mobile app development team will become acquainted with your project concept and goals. We will build a design for each page that has a smooth flow after refining the concept and creating a comprehensive insight. The app will then be developed based on the wireframe provided by android development services.
The app's design is the next phase. We will add visuals, symbols, and functionality at this phase to create a visually appealing app. We will also build the app at this stage by integrating the necessary features and server-side aspects in our Best Android App Development Services in Sydney Australia.
Our specialists are well-versed in every aspect of the Android platform. We have worked with every type, brand, and custom ecosystem of Android smartphones. Our Android app development services can provide you with a dependable solution that appeals to platform users. Shiv Technolabs' Android App Development Services in Sydney offer value to major corporations and brands, SMBs, and financed startups in a variety of industries.
Shiv Technolabs is a top-rated Android app development company in Sydney
Custom Android App Development– We are well-equipped with the latest technology to customize Android applications according to the business requirements.
e-Commerce And Online Booking– Boost the growth of your business with the automation of the booking system and integration of e-commerce through Android development.
Android Game Development– We hold proficiency in building different kinds of Android application games like racing, puzzle, education and more.
Maintenance And Upgrade of Android Applications– We ensure that your applications feature the latest upgrades of android platforms to offer the best user experience.
Travel And Utility App Development– We help businesses with utility-based and travel applications to automate their business.
Financial And Navigation Related App– Improve financial and banking systems like institutions, insurance, banks with our coded financial Android apps.
Android Multimedia And Enterprise Solution– We enable you to offer a pleasant experience to your customers with our compatible enterprise and multimedia android solutions.
Shiv Technolabs Android app developers take a holistic approach to app creation that considers business objectives, design look and feel, user experience, and app functionality.
We are an experienced Top Android App Development Company in Sydney, creating Web-based Android applications that are simple to install, maintain, and rely on. By utilizing our Android-web-based development services, you may obtain a lightweight foundation that can readily expand as your company grows. Customers all around the world have praised our ground-breaking web-based software solutions.
Shiv Technolabs Android app developers are well-versed in creating native Android apps with C++ and JavaScript. Hire Android App Developers in Australia that have experience with cross-platform development and converting current mobile applications or Java-based apps to the Android platform.
Hire Android App Development Experts Sydney are taught on the security flaws of the Android platform. To address this, they use top security standards, which wrap the app's architecture with robust security layers throughout.
Hire Android App developers Sydney, Australia are capable of meeting the organization's various needs. They have built several bespoke Android applications for a variety of industrial verticals in the shortest amount of time. They are well-versed in the art of creating apps that stand out from the crowd.
We possess an extraordinarily dedicated and experienced team of Android developers who implement powerful functionality of Android technology rendering secure Android development solutions.
We are known for meeting our client expectations to help them accomplish their business goals. We are skilled enough to make optimum use of Android scope for various industries including health, e-commerce, security, business, finance, travel, etc.