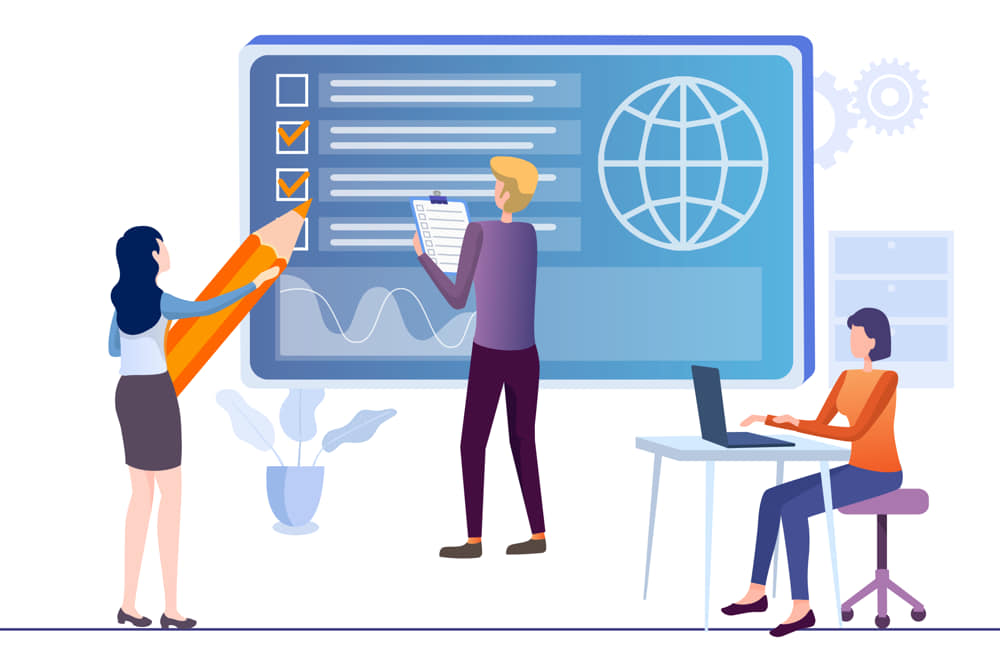 Make The Software Upto The Mark By Functional Testing
Functional testing checks that every capacity of the product application works in conformance with the necessity particularly. This testing, for the most part, includes discovery testing and it is not worried about the source code of the application. Giving suitable information, confirming the yield and contrasting the real results and the normal results try every last usefulness of the functionality. Many companies have functional testing services. These companies are software testing companies that are very good and they also know their job. Shiv Technolabs' Top Functional Testing Services in Australia ensure that your digital products—software, mobile, and web apps—deliver the performance and experience for which they were planned. As a result, our Outsourced Functional Testing Services focus on assuring a products or service's functionality, dependability, and stability before it reaches the production phase. This technique is built on three pillars: creating a unified process, guaranteeing consistent quality, and improving go-to-market characteristics. Quality and dependability are two key factors that determine the success or failure of any software product or service. Hire Functional Testing Experts Australia team to execute optimized testing while guaranteeing functional coverage using industry standard functional testing methodologies.
Types Of Functional Testing
There are various types of ways to do functional testing to check the quality of the software. Many companies provide functional testing services. They follow various methods to do the job and it includes smoke testing, which is the primary step. The second type is the sanity testing, which is mainly for evaluation. Regression testing is the third type of functional testing and it is used in many software testing companies. The last type is usability testing, which is evaluated by testing it on customers.
Shiv Technolabs values this, and our position as the Top Functional Testing Agency in Australia allows us to provide a clear perspective. Our goal is to assess the functional components' performance quality. When doing functional, GUI, database, and regression testing, we use a rigorous framework-based methodology.
Being the Best Functional Testing Services in Australia Shiv Technolabs helps you in applying a systematic approach to automation testing services. We have leveraged our internal framework with the right mix of automation tools and our home-grown methodologies, resulting in not only repeatability and time savings in time efforts, but also the incorporation of combinatorial testing wherever possible, combining functional test scripts with areas such as performance, security, localization, accessibility, and so on.
Steps That Are Involved In Functional Testing
Many companies provide functional testing services and these companies are amongst the best functional testing companies. It involves the basic six steps, which are as follows: the first step is to recognize the functions, which the software is made to perform. The second step is to create an input data based on the specifications of the functions. The third step is determining the output based on the specifications. The fourth step is to do the tests. The fifth step involves comparisons of the outputs and the last step is to check if the application is working according to the need of the customers.
Functional testing examines what software is meant to accomplish and ensures that it really does so, because unexpected or incorrect software behavior has real business consequences. Shiv Technolabs Best Functional Testing Services in Australia seek to avoid this consequence by ensuring that your product's functionalities function as intended.
Shiv Technolabs offers automated Top Functional Testing Services in Australia to provide application testing and validation for worldwide companies. Our software functional testing services are focused on evaluating programmes against predefined requirements and achieving end user approval for seamless and robust functionality.  Hire Functional Testing Experts Australia team to verify each application function before doing system-wide functional testing.
No error may escape Shiv Technolabs, Best Functional Testing Services in Australia. Join hundreds of our satisfied clients and be confident in the quality of your application. Our Functional Testing Service Provider professionals often execute functional testing services manually, but our automation specialists are always ready to automate repetitive tests, such as regression testing.
The testing should be possible either physically or utilize computerization. Functionality testing is a quality confirmation process and a kind of discovery testing that constructs its experiments in light of the determinations of the product segment under test. Encouraging them to enter and analyzing the yield try functions, and inward program structure is once in a while considered. Utilitarian testing, as a rule, portrays what the framework does. There are many functional testing companies in Australia, which provides various functional testing services in the best possible way, making your software look the best and also provides customer satisfaction.